---
---



Tonka Construction
from Hasbro Interactive
For Ages 4 to 8
See also the Summary Rating Table for comparisons with other Early Learning software titles, and the SuperKids Buyers Guide for current market prices of PC and Mac versions.
Reviewed on: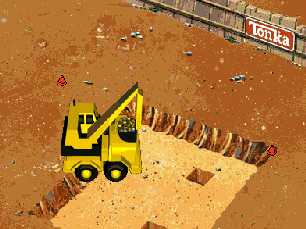 PowerMac 6400/200 with 32MB and 8XCD
Pentium90 with 24MB and 2XCD


Description
Tonka Construction takes the user to "Tonkaland", where trucks reign supreme and there is plenty of 'real' construction work to be done. The user can choose to learn about each of the 14 trucks used in Tonkaland, or complete one of the many projects included in the program. In each section of the program, animated workers are available to entertain, guide and inform.

Projects range from Truck Maintenance, where three trucks are assembled and customized using a mini paint program, to City Construction where a building site is chosen and a construction effort undertaken. This section requires the worker to demolish, excavate and survey one of three sites, and culminates in the completion of a building or park. The Desert Road section requires the clearing of rocks, grading of the ground, laying of asphalt, and painting of lines on the newly paved road. Snowy Mountain Rescue asks the user to clear an avalanche, rescue snow laden vehicles and position new ski equipment; and Quarry Exploration allows free play with the front loader and bulldozer and challenges the user to search for buried gold.

Ease of Install / Use
Featuring the simplest installation yet on Windows 95, the user inserts the CD and, when the Tonka Construction screen appears, clicks on "Play". The mini User's Manual included with the program is detailed and informative, and can reduce frustration with learning to manipulate the trucks in their various locations.

Educational Value
Tonka Construction provides an informative introduction to the world of construction through a glossary section, called "Info Alley", which details 14 'rigs' and their uses; a puzzle/paint section that allows the user to study 3 of the trucks in depth by repairing and painting them, and hands-on experience with such basics as demolition, survey, excavation and building, It provides valuable computer practice for a group of children that may find sitting at the computer an unappealing and difficult chore. It furthermore drills necessary school-related skills such as following directions, and fine motor manipulation. Mouse clicking and dragging initiates and completes most actions, spatial information is observed and processed, and trucks are carefully and precisely maneuvered.

Kid Appeal
There is plenty to do in Tonkaland, for male and female builders alike. Although the program initially appeals most to truck and construction enthusiasts, the work to be accomplished is interesting, fun and creative, and rewards the user with a great sense of satisfaction upon completion.

Best for... / Bottom-Line
This program is clearly geared to those children with a passion for trucks. Because of the precise mouse manipulation needed to complete included tasks, it is best for children with good fine-motor coordination. It requires patience and perseverance to succeed, and therefore favors the goal-oriented child. Although the above traits are not often associated with the typical rough and tumble truck fanatic, use of this product can help develop these school-readiness skills.


See also the Summary Rating Table for comparisons with other Early Learning software titles, and the SuperKids Buyers Guide for current market prices of PC and Mac versions.

| | | |
| --- | --- | --- |
| | PC | Macintosh |
| Operating System | Windows 3.1; Win95 | System 7.0 or higher |
| CPU Type and Speed | 486DX/66 | 68040/33 |
| Hard Drive Space | | |
| Memory (RAM) | 8 MB | 8 MB |
| Graphics | SVGA 640 x 480 x 256 colors | 640 x 480 x 256 colors |
| CD-ROM Speed | 2X | 2X |
| Audio | Sound Card | |
| Other Needs | | |
return to top of page
---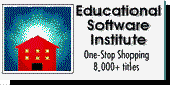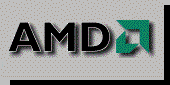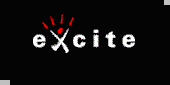 ---
Buyers Guide / Reviews / Contents / Sponsors / Help


Questions or comments regarding this service? webmaster@superkids.com

Copyright © 1997 Knowledge Share LLC All rights reserved.