---



Carmen San Diego Word Detective
from Broderbund
For Ages 8 to 14
Reviewed on: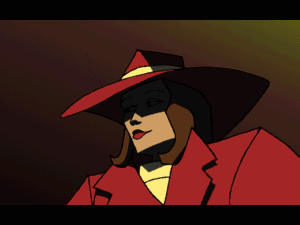 PowerMac 6400/200 with 32MB and 8XCD,
Pentium166 with 16MB and a 12XCD


Description
In Carmen San Diego Word Detective, Carmen has created the "Babble-On Machine," an invention that transforms words to gibberish. She is currently testing the machine on captured ACME agents with the hope that eventually she can turn it loose on Earth and steal one of the human race's most valuable assets, the power of speech, thus leaving the world unable to unite to prevent her tyrannical plans. To stop her, the user must complete a myriad of enriching language-based activities.

Educational Value
Word Detective is a linguist's dream, with word puzzles, stories and games that focus on spelling (10,000 words), grammar and vocabulary, as well as alphabetizing, and dictionary and reference skills. An added educational attraction is the ability to customize the spelling lists, making the program a true homework helper for the struggling language arts student.

Kid Appeal
Featuring the sophisticated graphics and the type of compelling story-line we've come to expect from this series of software, Carmen San Diego Word Detective delivers an energetic mix that combines solid skill-building activities with an intriguing plot. The user is launched to various villainous hideouts where she undertakes exercises at any of three levels of difficulty. Upon completion of each activity, a key is retrieved and used to free an imprisoned ACME agent. Ultimately, the user must free twelve agents and piece together a phrase that will destroy the "Babble-On Machine." Carmen herself makes frequent appearances, and V.I.L.E. henchmen provide added suspense. This quest aspect encourages the user to pursue the program through completion. Our kid testers returned frequently to this program during our month of testing.

Bottom-line
Step aside Bond, there's fun and learning in the secret agent business, and Carmen Sandiego rules! Another winner in the Carmen Sandiego series from Broderbund.


PC

Macintosh
Operating System
Windows 3.1 or Win95
System 7.1 or higher
CPU Type and Speed
486DX/66 or faster
68040/20 or faster; or PowerPC
Hard Drive Space
20 MB
20 MB
Memory (RAM)
8 Mb Windows 3.1; 16 MB Win95
6 MB free; PowerPC 7 MB free
Graphics
SVGA 640x480 x 256 colors;
high and true color supported
640x480 x 256 colors
CD-ROM Speed
2X
2X
Audio
Windows compatible sound card
n/a
Other Needs
Video and sound card compatible with DirectX for Win 95


return to top of page
---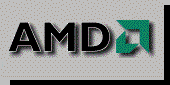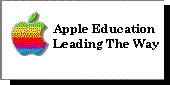 ---
Reviews / Contents / Sponsors / Help


Questions or comments regarding this service? webmaster@superkids.com

Copyright © 1997 Knowledge Share LLC. All rights reserved.