---
---



JumpStart Kindergarten 2.0
from Knowledge Adventure
For Ages 4 to 6
Also see SuperKids'
Reviewed on: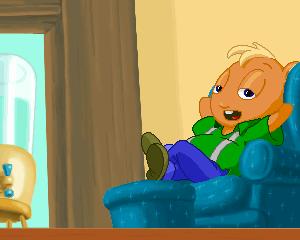 Pentium166 with 24MB and 12XCD


Description
We had a chance to take a look at a pre-release version of this new edition of the familiar JumpStart Kindergarten. The program features the same multi-subject formula as its predecessor, but with an additional emphasis on phonics and reading preparedness. It also contains all new art and animation, while maintaining the interactive kindergarten-classroom setting. The user scrolls around the classroom and playground, and chooses activities to tackle by clicking on the typical classroom objects that represent them.

Activities are similar to those experienced in a real kindergarten. Alphabet letters border the room. The class calendar can be manipulated to study the months and their holidays. Clicking on the classroom clock introduces time concepts by taking the user through the typical kindergartner's day. Number and letter blocks can be arranged and rearranged in sequential order, while stacking dolls are arranged by size. "Bebop", the classroom hamster, plays hide and seek with the user, and the ever-popular paint table awaits the creative young artist.

In addition to activities, there are many surprise animations to be discovered in the classroom and its environs. SuperKids' child reviewers especially enjoyed the Puzzle Game, which features a large array of puzzle possibilities which, when completed, reveal a hidden picture.

Ease of Install / Use
JumpStart Kindergarten 2.0 installed easily on SuperKids' test machines running Windows 3.11, and Windows 95.

Educational Value
This program contains 18 activities and exercises aimed at teaching and strengthening fundamental skills including beginning letter and sound recognition, counting and early math concepts, language arts, time concepts and the calendar. It familiarizes the child with the notion of listening to and following directions, and builds overall ability and confidence with computer use.

Kid Appeal
The fresh new graphics and animation make this program more appealing than the original JumpStart Kindergarten program, although much of the content is similar. Familiar kindergarten activities are easily accessed and simple to understand and attempt, yet adequately challenging.

SuperKids child reviewers did become frustrated with one of the activities, the Pattern Blaster, which required hand-eye coordination and quick-thinking skills that were beyond the average ability for the specified age-range.

Best for... Bottom-line
Although this program lacks the charisma of some of the others in this category, it is well-developed, easy to use, and educationally sound. Because it does not feature the continuing storyline found in some programs of this type, it works well for the child with a short attention span, who will enjoy sampling the many activities without the need to complete specific sections to achieve the program's ultimate goal.


Also see SuperKids'

| | | |
| --- | --- | --- |
| | PC | Macintosh |
| Operating System | Windows 3.1x, Win95 | System 7.1 or higher |
| CPU Type and Speed | 486DX2/66 | 68040/40 or Power PC |
| Hard Drive Space | 15 MB | 15 MB |
| Memory (RAM) | 8 MB (Win3.1x), 16 MB (Win95) | 8 MB available |
| Graphics | SVGA 256-color graphics adapter | 256-color monitor |
| CD-ROM Speed | 2X | 2X |
| Audio | MPC-compatible sound card | n/a |
| Other Needs | mouse | mouse |
return to top of page
---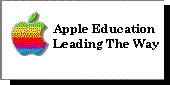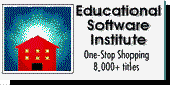 ---
Buyers Guide / Reviews / Contents / Sponsors / Help


Questions or comments regarding this service? webmaster@superkids.com

Copyright © 1997 Knowledge Share LLC All rights reserved.