---



AlphaBonk Farm
by Headbone Interactive
For Ages 4 to 8
See also the:
Reviewed on: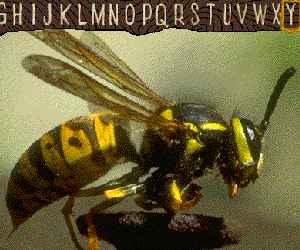 PowerMac 6100/60 with 8MB and 2XCD
Pentium90 with 24MB and a 2XCD


Content
AlphaBonk Farm is a wonderful example of applying a consistent theme to a simple subject. In this case, Headbone Interactive has used a farm and everything one might expect to find around a farm, as a frame of reference for learning the alphabet.

The program opens with Farmer Bonk explaining what's available and how to access it, then offers a guided tour of the alphabet. Taking the tour option produces a run-through of the alphabet, with pictures, graphics, and music. Selecting the 'Picture Show' option, takes the user into the main element of the program. This is where a surprise awaited our reviewers: expecting to find yet another cartoon-style program, they instead discovered an alphabet-linked slide show of farm animals, plants, and objects.

A click on a letter on the menu bar produces a farm photo, temporarily overlaid with the letter. For example, a "Y" on a picture of a yellowjacket. When the letter disappears, the user is asked if she would like to hear a "data fact" about yellowjackets. An affirmative response takes the user to an animation of farmer Bonk being stung, and an explanation that "...while bees can sting only once, yellowjackets can sting until the cows come home."

On the same yellowjacket screen are two characters, Bunji and Clyde. They offer the user the chance to go to several other activities for each letter, These activities include listening to a rhyme using the chosen letter, or going to a "find the hidden objects" game. In this game, objects beginning with the selected letter are hidden in a black and white drawing, The user must drag iconic versions of each object from the side of the screen over the hidden objects to solve the puzzle. Each object is named every time it is touched, in an attempt to reinforce the sound and use of the letter. Be warned: there is an option to do this against a 60 second clock - our staffers spent more time than they cared to admit trying to set records for different letters!

Two other photos of "Y" words are also accessible from the yellowjacket screen; a pile of yams, and a skein of yarn. Clicking on either of these gives the user the same options as from the yellowjacket screen.

Ease of Install / Use
Installation of AlphaBonk on our test machines was simple. So simple, in fact, that we'd recommend other software developers take note; on a Windows 3.1 PC, no installation was required, unless you want to create a program group and an icon. Now this is the way to save hard drive space - don't use any!

Our reviewers found the program easy to use, after a rough initial start caused by a failure to follow the very simple on-screen directions. AlphaBonk actually has one of the cleanest navigation designs we've seen. Ending an activity or returning to a previous screen simply requires clicking on a stop sign. Changing from one letter to another just requires a click on an alphabet menu bar that sits at the top of most screens.

Methodology
AlphaBonk employs an associative methodology - that is, letters and the sounds they make are associated with an interesting and related group of objects. Bear in mind that the goal of this program is not to teach reading per se. Rather, it's goal is to demonstrate the use of letters and sounds -- and teach an amazing amount about things found on a farm.

Proxy Parent Value
Proxy parent value is SuperKids' measure of how well a program grabs and holds a child's attention. On this measure, AlphaBonk scored very high with our kid reviewers (ages four, six, and seven). "Given the breadth of the program, and the neat pictures and factoids, I expect my son will spend a lot of time with it," wrote one parent reviewer.

Best for...
This program is well-suited for two different, but possibly overlapping audiences. The first is for a young child just learning the alphabet, and words that begin with each letter. If you are playing the alphabet game on long car rides with your youngster, they can handle this program. The second potential audience, is a young child interested in animals and where food comes from. If your child wants or has a first garden, this should be a good fit.

Bottom-Line
AlphaBonk Farm is a well-conceived and well-produced program. Check it out!


See also the:

| | | |
| --- | --- | --- |
| | PC | Macintosh |
| Operating System | Windows 3.1 or Win95 | System 7 or later |
| CPU Type and Speed | 486/33 or faster | 68040/25 or faster |
| Hard Drive Space | none | none |
| Memory (RAM) | 8MB | 8MB |
| Graphics | 640x480x256 colors | 640x480x256 colors |
| CD-ROM Speed | 2X | 2X |
| Audio | Windows-compatible sound card | n/a |
| Other Needs | QuickTime SW (incl) | QuickTime SW (incl) |
return to top of page
---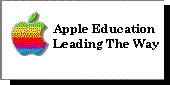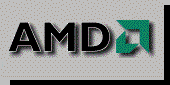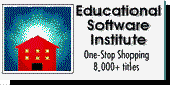 ---
Buyers Guide / Reviews / Contents / Sponsors / Help


Questions or comments regarding this service? webmaster@superkids.com

Copyright © 1996 Knowledge Share LLC All rights reserved.