free newsletter!

tell a friend!

contests

software
reviews
bestseller list
price survey
what's new
product support
search

educational tools
math worksheets
vocabulary builders
hangman
iPhone/iPad apps
logic games
brain food

feature articles

marketplace
iPhone/iPad apps
reading corner
movie corner

SuperKids home
about SuperKids
advertise!
humor
links
help


* * *

Promotions





* * *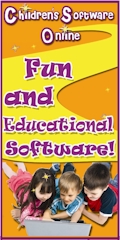 * * *



math worksheets > > exponents > > quick tips


SuperKids Math Worksheet Creator
Calculating Values of Numbers Raised to a Power
Example: 23 = 8
Create your own worksheets (and answer sheets!) for practice calculating the values of base numbers raised to the power of an exponent.


advertisements




---